By choosing Active Business International®, you will enhance and add value to your business operations and products/ services. Our team of professionals are committed to give a boost to your business through standardized certification that will enrich your organization's identity and allow you to establish a perpetual name in the market.
World class expertise
Active Business International® offers their clients a world class insight, intelligence and expertise on a local, regional and global scale. The Active Business International® experts are evaluated and selected on the basis of technical knowledge in different industrial sectors.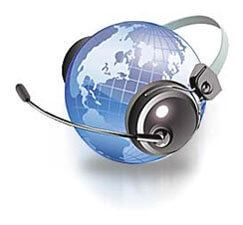 Round The Clock Global Support
We value our customers and welcome them to reach us anytime and from any region, without any territorial boundaries. We assure to provide our customers 24/7 certification support team for any of your queries.
Trained and Professional Team
Our organization and the group of engineers, technical experts and lead auditors allows us to develop our skills by integrating experience on a National and International level. The Active Business International® experts are trained professionals and carry technical knowledge in different industrial sectors.
Deliver Beyond Our Customer's Expectation
Our commitment to you is not defined by any territory nor does it end with a certification. As a registered Active Business International® client, you can discuss your needs with our technical department. In addition, our support and guidance will provide you a strong backing to solve your concerns and queries regarding any knowledge associated with certification.
Independent and Impartial
Active Business International® stands true to the values of independence and impartiality. In order to issue a certification that conveys standardization, we developed management system by adopting the principles and requirements of the standard ISO 17021. We operate and deliver our services that are non-discriminatory.
We Add Value To Our Clients' Products and Services
We are proud by our team of qualified and diligent auditors who are competent in their respective fields. This allows our team to carry out audits that aims to evaluate the clients' compliance with the ISO standard, enabling us to add value to clients business through the identification of opportunities for operational improvements, system efficiency and compliance.
Certification with multiple verification options issued in highest security parameters
Active Business International® is one of its kinds providing clients a secure and reliable process to verify their certifications. Our certificates qualify the international quality and security standards during the issuance process. We have a unique hologram on each certificate which sets the trust of the clients. Our Certificates are globally acceptable on the basis of our valued accreditation and compliance. Therefore, we can proudly say that we have a good reputation in the market on a global success rate. Clients can verify the certificates in our official website, in our accreditation board website and also through the QR code and barcode on the certifications. Active Business International® aims to provide extra guarantee to its customers and also to differentiate itself from the competition. Such vast verification and security processes are usually not common in the market which differentiates us from the cluster of our competitors.